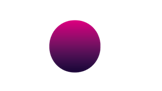 GLOWʷ FAQs (Frequently Asked Questions)
1. What is GLOWʷ?
Answer: GLOWʷ, or Global Women of Wine, is a pioneering organisation founded with the mission to highlight and support the incredible women shaping the global wine industry. From vineyard managers, winemakers, to marketing professionals, we celebrate their achievements and stories, advocating for equality and recognition in the wine sector.
2. How was GLOWʷ founded?
Answer: GLOWʷ was established by María Laura Ortiz in collaboration with prominent figures in the wine world, including Master of Wines like Natasha Hughes MW, Christy Canterbury MW, Sarah Heller MW, and Cathy Van Zyl MW.
3. What is the GLOWʷ Challenge?
Answer: The GLOWʷ Challenge is a distinguished event where wines crafted by women are tasted and evaluated by a select panel at the renowned Master of Wine Institute in London. It's an opportunity not just to honour exceptional wines, but also to share the powerful narratives of resilience, innovation, and dedication behind each bottle.
4. How can I participate in the GLOWʷ Challenge?
Answer: To partake in the GLOWʷ Challenge, wines should be submitted for tasting by our esteemed panel. Detailed participation guidelines, including submission deadlines, can be found on our 'Participation' page.
5. Are there any fees associated with the GLOWʷ Challenge?
Answer: Yes, there's a participation fee of USD150 per wine. This fee provides entrants the opportunity to showcase their wines and receive invaluable feedback for each wine presented.
6. What's the significance of the GLOWʷ Ambassador role?
Answer: GLOWʷ Ambassadors are representatives from various countries or macro-regions, tasked with promoting GLOWʷ's mission and personally inviting female winemakers and agronomists from their respective regions. Ambassadors play a pivotal role in expanding GLOWʷ's global outreach and impact.
7. How does GLOWʷ support the empowerment of women in the wine industry?
Answer: GLOWʷ fosters an environment of recognition, empowerment, and support for women in the wine world. By organizing numerous annual events, e-programs, and leveraging online technologies, we create platforms where women's achievements and challenges are spotlighted, connecting them with a wider audience and potential opportunities.
8. Where can I find more information or updates about GLOWʷ?
Answer: Stay updated by following our official website and social media channels. We regularly post news, event details, and inspiring stories from the vibrant community of women in the wine industry.
What is the application deadline for the GLOWw Challenge?
Answer: The application deadline to participate in the GLOWw Challenge is February 10th.